"The war in Ukraine triggered dynamic changes on the rail freight market," said Melita Rozman Dacar, Director of Slovenian freight train operator SŽ – Tovorni promet. The conflict has had a marked effect on certain trade flows, leading to a decline in plant output and, by extension, to lower freight volumes carried by rail. Since the outbreak of war, industries which have been coping with material shortages and supply chain disruptions since last year are facing even more difficulties.  "But on the flip side, freight that was previously earmarked for maritime transport has been diverted to rail because of war-related delays, and a number of customers have rerouted their supply chains through Slovenia," noted Ms Rozman Dacar in regards to the current situation in rail freight industry and her company's business operations.
What impacts has the war in Ukraine had on your company's business?
Broadly speaking, the war in Ukraine has had a number of different effects on our business operations. The inflation in the eurozone continues to rise, and when commodity supplies tighten and the costs of servicing and leasing the rolling stock increase, it makes it increasingly difficult to keep up with your fleet's maintenance schedule, not to mention the marked increase in energy prices. All these segments are important to our business. After the surge in diesel fuel prices, electrical energy is expected to rise sharply starting next year. First estimates suggest that the new cost will be at least three times higher than the current rate. Such and similar challenges are faced by all transport operators in Slovenia and elsewhere.
Economists believe that disruptions to supply chains are one of the main concerns. In your opinion, how pressing is the current situation is in rail?
Bottlenecks which are a direct consequence of the war have already started appearing. We are seeing disruptions to train services – some are even cancelled until further notice – while trade flows are being diverted to alternative routes. If the situation takes a turn for the worse, the logistics networks will suffer additional shocks.
How is SŽ-TP handling this problem?
At SŽ – Tovorni promet, we are adjusting to the situation in the transport chain to the best of our abilities. We are introducing new products and respond to our customers' needs where possible even if this translates to more costs. Together with our transport partners and the port of Koper's operator, Luka Koper, we are working towards solutions to make rail networks in Slovenia and the neighbouring countries less crowded and offer the shortest journey times possible to our customers. We are also finding ways with other companies in SŽ Group to improve our efficiency and make adjustments to the current situation on the network. Unfortunately, network availability is affected by major restrictions required for the purpose of engineering works, which are leading to excessive wagon turn-around times, longer journey times and to rerouting of services and freight flows. There are heavy disruptions also in maritime transport with ship services cancelled for pandemic-related reasons.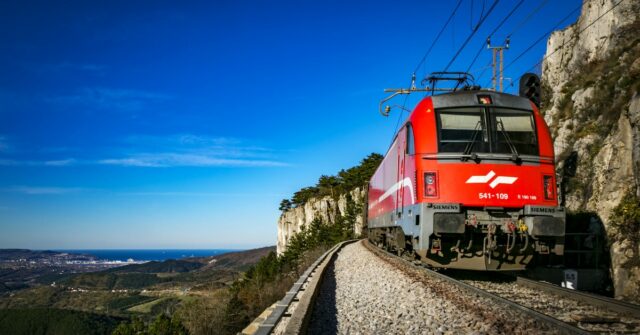 How is the current situation affecting competition in the rail freight market?
Competition has become even tougher recently. There are seven other train operating companies competing with SŽ-TP on Slovenian rail market, and they are all part of large international groups, which gives them a strong safety net. Given the free capacities, new entrants are becoming more active, focusing on the most profitable industry segments because the volume of commodities on Slovenian market is rather limited.
How is SŽ – Tovorni promet staying competitive?
We are keeping pace with the competition by introducing new logistics solutions and adjusting to the network situation and customer expectations.
What effects does your strategic partnership with EP Logistic International have on your competitiveness?
Having teamed up with a new strategic partner allows us to offer even better services on the market. We are making improvements to our complete transport solutions by expanding them to destinations and markets which were previously out of our range. We also expect that some commodity flows will be diverted via Luka Koper and to other corridors through Slovenia, subject to the restrictions of rail infrastructure capacity in Slovenia. A lot of work has already been done, and we are currently optimising our processes and drafting documents for new investment.
What new services have you launched this year?
We are the only train operating company in Slovenia which operates not only international through services but also trains on branch lines to support local businesses. To this end, we designed a new train service this year for carrying single wagon-loads so as to promote a shift from congested roads to rail. Another important segment is the timber industry. In order to support trade flows in this area, we introduced Single Wood, a project which offers quality wagon-load train services for the carriage of timber between Slovenia and international markets. Such trains are intended for customers with small- to medium-sized cargo volumes, which are not enough to fill a train-load (also known as a block train). Single wagon-loads are picked up at stations across Slovenian network and assembled into a block train at Ljubljana Zalog marshalling yard, which is a key node from where daily services run to various destinations in Slovenia and other countries. Besides inland services, we are also introducing products on international markets. Examples include Sava Express train service between Slovenia and Serbia and Ljubljana Line, a return service to Germany which uses our train traction in the Austrian leg of the journey. We have a number of other ideas in the pipeline, some of which also concern terminals in the country's interior.
One of the objectives of entering into a strategic partnership was to expand the reach of your train services. How successful were you in reaching that objective?
Because the market in Slovenia is relatively small, we have been strengthening our presence on key markets in the surrounding area for some years now. We operate trains with our own locomotives on Austrian and Croatian markets while steadily increasing tour freight volumes. At present we can already offer a complete train run using our own locomotives for a number of international destinations, and we also collaborate with partnered train operating companies to complete journeys. Our plan is to further strengthen our presence on key markets in the surrounding area in a manner which is most efficient and economical for our company, our strategic partner, and our customers.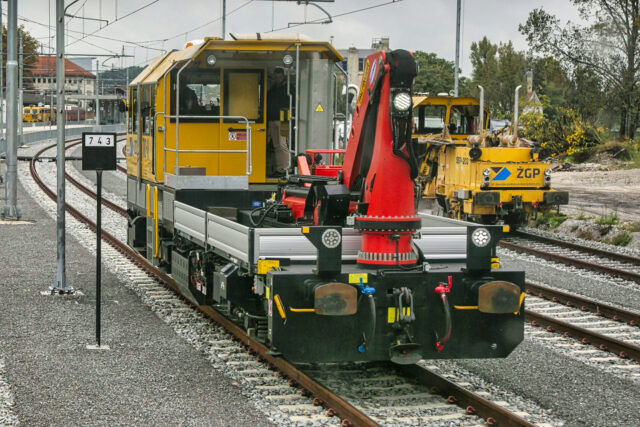 What kind of effects are expected from rail network upgrades, in particular the track doubling between Koper and Divača, on your company's growth?
Doubling the track between Divača and Koper is one of the biggest projects for the logistics in Slovenia and specifically for our company, because trains running to and from the port of Koper comprise more than half of our freight volumes. We wish that the second track would enter service as soon as possible. That aside, Slovenian rail network is in a condition which requires a full-blown modernisation. Worn-out track infrastructure leads to various restrictions such as low axle-loads, sections where slow driving is imposed, restrictions to freight train lengths and to maximum permissible speeds, and track closures, both planned and unplanned. Until the second track becomes operational, we will continue designing logistics solutions to increase freight volumes carried under the current conditions.
New passenger trains have received a lot of media attention recently, and you have also made upgrades to your own train fleet. What objectives did you achieve with that investment?
Over the past few years we purchased a hundred new universal freight wagons for carrying bulk goods, which can be enhanced to transport other commodity types, also. These additions to our wagon fleet are intended to support the growth of some of our strategic customers in Slovenia and other countries. We also purchased four new diesel shunting locomotives and completely refurbished twelve existing shunters to modernise the work processes in Koper, which is the most important node on Slovenian rail network. Currently we are preparing the documents under the project to purchase new freight wagons and replace our oldest electrical and diesel locomotives.
How are you digitalising your business?
For the past few years, a complete redesign of the information system has been underway in Slovenske železnice Group. A part of this effort is the project to introduce an integrated information system for transport and logistics. At present, we have introduced new apps to streamline the operational department's work with other train operating companies and are expecting to roll out apps for the sales department in the near future, with other new apps in the pipeline. Other digitalisation projects include rolling out a joint information support system in the area of Luka Koper and the area spanning public rail infrastructure at the port of Koper, integrating electronic consignment note into the new IT system, and more.
What are your operating results for Q1 and overall projections for this year?
Our business so far this year has been good. We exceeded our freight volume target for Q1, largely also because of process optimisation. We run trains which are heavier and have more wagons while cutting the number of empty runs and obtaining new business deals outside Slovenia. We secured a number of new routes and reduced volumes on some existing ones. The operating revenues generated so far are above our target. At this rate we expect to hit the projected growth for this year. That said, the situation on the market and all the changes happening recently have been a big concern. The following month will certainly be very challenging.
Why is it a good idea to choose a domestic and experienced train operating company to move cargo during such times of uncertainty?
SŽ – Tovorni promet is a well-established international business partnered with a number of long-time train operating companies and has its own sales network on key markets. We can move various commodity groups using our own fleet. Our experienced staff can customise our services to best meet your expectations – because the customer always comes first. We also team up with other companies in the Group such as Fersped, VV Log, SŽ – VIT and SŽ – ŽIP to design complete logistics solutions which answer your particular needs. It is our ongoing effort to build strong and long-standing relationships with our customers so as to support their growth. We are a partner you can rely on, both today and tomorrow. We always play fair on the market and promote environmentally sound practices and sustainable development.
Where do you see your company in, let's say, five years?
By then SŽ – Tovorni promet will be one of the leading logistics businesses in South East Europe. To encourage growth, we plan on purchasing modern wagons and locomotives and entering into strategic partnerships with logistics companies outside Slovenia to secure access to new equipment. We will link trade flows efficiently over great distances and provide train connections which contribute to a shift from road to rail while making good on our environmental commitments. And amidst all this, our employees and loyal customers will always matter.