Our freight division SŽ-Tovorni promet is the leading operator of rail freight services in Slovenia and one of the largest service exporters in the country. We deliver complete logistics solutions at competitive prices customised to your needs on the selected route. Working together with other companies in SŽ Group, we offer a wide range of ancillary services from cargo security, cleaning, and rolling stock maintenance to customs clearance, freight forwarding, maritime transport and road haulage. We aim to become a leading logistics business in South-East Europe, including Slovenia, the northern part of Italy, Austria, Croatia, Hungary, Bulgaria, Romania, Serbia and other countries in the Balkans. Qualified staff, loyalty to our partners and green business practices lie at the heart of our work.
We operate intermodal services which integrate different modes of transport in Slovenia and the surrounding areas. Linking freight flows in transit from north-west and central Europe to regions in the South-East and Turkey, we work independently or together with experienced partners to offer:
transport services which are reliable, fast, safe and on time;
real-time information supported by a modern IT system;
competitive journey times;
warehousing;
last-mile delivery;
door-to-door transport with complete logistics;
freight wagons which meet your transport needs;
consignment tracking and monitoring;
quality transport services;
competitive prices;
streamlined business operations.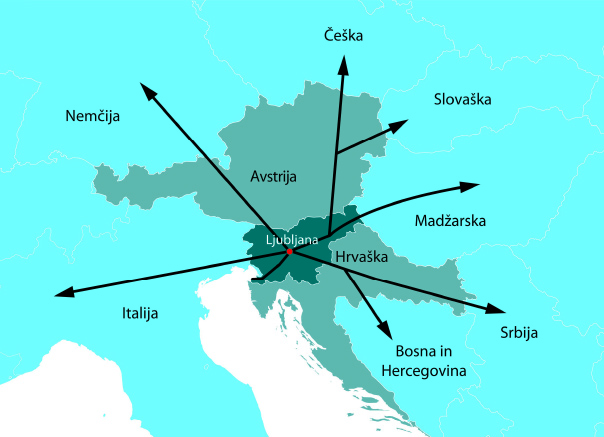 Flexible, fast and responsive
With over fifty years of expertise, Fersped is Slovenia's biggest provider of freight forwarding services and one of the leading forwarders in South-East Europe. Our tradition, knowledge and experience allow us to design a complete solution customized to your logistics needs and optimize our logistics and after-sales services. We are geographically based in a prime location and have excellent connections with partners in Slovenia and elsewhere in Europe. Utilizing the synergies with other companies in SŽ Group, we aim to deliver efficient services ranging from rail and road logistics to air and sea freight. In 2020 Fersped was awarded the AAA Gold Creditworthiness Credit Rating Excellence, further attesting its expertise.
COMPANIES INFO